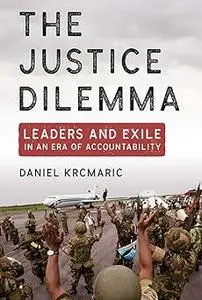 Daniel Krcmaric, "The Justice Dilemma: Leaders and Exile in an Era of Accountability "
English | ISBN: 1501750216 | 2020 | 240 pages | PDF | 2 MB
Abusive leaders are now held accountable for their crimes in a way that was unimaginable just a few decades ago. What are the consequences of this recent push for international justice? In The Justice Dilemma, Daniel Krcmaric explains why the "golden parachute" of exile is no longer an attractive retirement option for oppressive rulers. He argues that this is both a blessing and a curse: leaders culpable for atrocity crimes fight longer civil wars because they lack good exit options, but the threat of international prosecution deters some leaders from committing atrocities in the first place.
Read more