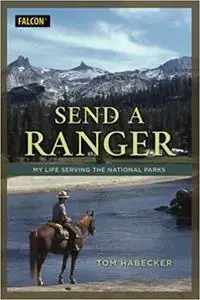 Tom Habecker, "Send a Ranger: My Life Serving the National Parks"
English | 2023 | ISBN: 1493066803 | 278 pages | EPUB | 5.4 MB
Send a Ranger is the true story of one man's dream to live and work as a ranger in our national parks. Author Tom Habecker began his 32-year career with the National Park Service as a student intern at Gettysburg National Military Park while earning a degree in park administration at Penn State University. The book details Tom's progression from novice to journeyman park ranger, working in Yosemite, Glacier, and Denali National Parks. The book is full of exciting adventures, including search and rescue incidents, criminal investigations, grizzly bear maulings, backcountry horse patrols, darting and trapping problem bears, providing advanced emergency medical care, fire-fighting, winter survival, flying in aircraft in mountainous terrain, living in the Alaska wilderness and much more. These accounts are enhanced by verbatim entries from Tom's daily journals. Written in an informal and sometimes humorous style, the book details the evolution of training, technology, and skills that today's park rangers must have to perform their challenging job. The book also describes the challenges and rewards of living and raising children in national parks. Follow Tom's children as they grow up in places most people only dream about. You will learn what it's like living in a house that receives over 250" of snow, annually cutting six cords of wood for heat, residing in a remote one-room cabin, and driving 130 miles one-way to town in the harsh Alaska winter. Living in a national park offers experiences like no other. Peek behind the scenes and experience the daily life of a national park ranger and his family.