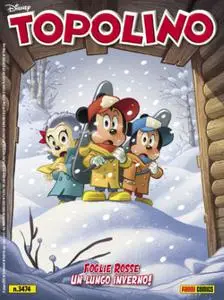 Topolino 3474 - 22 Giugno 2022
Italiano | 164 pagine | PDF+CBR | 179 MB
"Foglie Rosse" sta per cominciare con una nuova inatesa …ehm..stagione a Topolinia infatti evica fuori tempo! Com'è possibile? Che cosa succede al meteo e a certi terrestri di nostra conoscenza?
Altri FUMETTI in ITALIANO QUI
- My Blog - QUI i miei Articoli -
If you like this release please support Developer / Publisher and BUY it.
If you'll find that my links are dead please let me know through the Private Messages.
Please DO NOT MIRROR