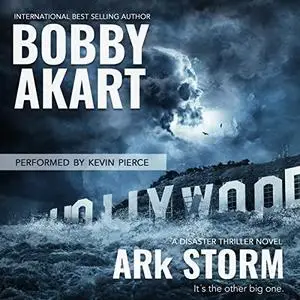 ARkStorm by Bobby Akart
May 22, 2023 | English | ASIN: B0C5Y6BJ9W | 7 hrs 29 mins | M4B & MP3@126 kbps
450 to 459 MB | Unabridged | Retail
Narrator: Kevin Pierce
California faces threats from earthquakes, droughts, and wildfires.
Yet, there is another cataclysm, enormous rivers of rain whose fury
have wreaked havoc and ruin in the past.
Scientists' fears have been realized. They're coming.
ARkStorm – The Other Big One.