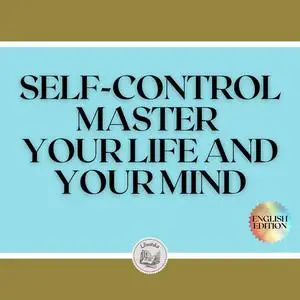 «SELF-CONTROL: MASTER YOUR LIFE AND YOUR MIND» by LIBROTEKA
English | MP3@192 kbps | 25 min | 34.8 MB
The Basics of Self-Control  
Self-control affects almost every aspect of a happy and healthy life: exercising, eating right, avoiding alcohol and drugs, working harder, studying more and spending less. Self-control or willpower is something that separates humans from our ancient ancestors as well as from the rest of the animal kingdom. Instead of responding to our immediate impulses, humans can evaluate, have the ability to plan, and can avoid doing things they will regret in the future.  
There are times when people lose their self-control which makes things more complicated. Gaining self-control is a crucial ingredient for success in any field or facet of life in which we are involved. Willpower can mean the difference between creating a good impression and creating a really terrible one. It can also greatly change your life and the lives of others.  
 Self-control
Self-control is not about having control over the things you want to do; it's also about having enough control over the things that go into your mind. Everything really begins within your mind, so if you are able to control your mind, you will also be more successful in achieving self-control.