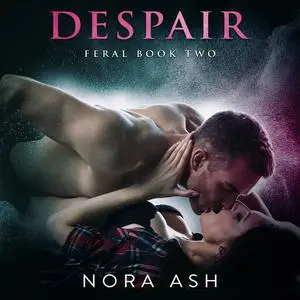 «Feral: Despair» by Nora Ash
English | MP3@192 kbps | 2h 25m | 199.3 MB
Taken.Brutalized.Claimed.
My mate became mine during a heinous experiment designed to punish her for her disobedience. The scientists who locked me in a cage and stole my humanity gave her to me to ravage. To break.
But she is far more than a warm body to distract me from my torment.
She is
 mine.
They took everything from me - but I won't let them do the same to her. She fears me, but there is nothing I won't give to save her.
Even my own life.
~~~~~~~~~~~~~~~~
Despair is the second book in Nora Ash's suspense-filled Omegaverse serial, Feral. Please note: This series gets dark, and it gets dirty. If you don't enjoy your romance scorching and your alphas rough & dominant, give this book a pass.