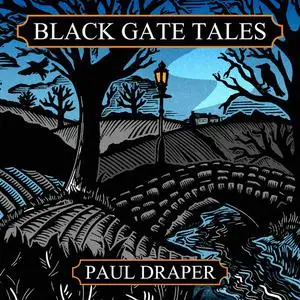 «Black Gate Tales» by Paul Draper
English | MP3@192 kbps | 2h 00m | 165.1 MB
A disused London Underground lift goes way beyond the bottom floor.
A psychic boy discovers what terrors are buried in the fallow field.
A handshake seals a midnight fate in an old farming dispute.
A corpse must be buried by dawn.
BLACK GATE TALES: Fourteen short stories of dread, hope, death and wonder.
"Unnerving, beautifully dark and twisted prose…a refreshing but classic voice in horror and fantasy. Much like the rabbit hole, you never know where Paul Draper's tales will take you and you're never disappointed."
- H.G. Rexon, author of
'Between the Fog and Shadows: A Historical Fantasy'
"This collection of disturbingly entertaining tales from the dark side follows in the tradition of Ambrose Bierce, Arthur Machen, HP Lovecraft and Edgar Allan Poe, but with a sophisticated modern twist. A terrific collection, consistently well-written and full of light, clever touches."
- Robert Grossmith, author of
'The Empire of Lights'
"Many of his stories border on the macabre, but he presents them in such a way that I find them fascinating. They draw me into worlds I might not otherwise visit."
- Jeanne Felfe, author of
'Bridge to Us'
"A writer of rare skill, balancing delicate nuance and emotional impact."
- Ali Abbas, author of
'Like Clockwork'
"His writing is tight and riveting. His fiction always leads you to an unexpected, yet satisfying place. I have admired his work for years."
- Joseph Y. Roberts, author of
'Across The Vaal'
"I've become a big fan of the evocative subtlety of Paul's writing."
- Damien Lutz, author of '
Amanojaku'
"He manages to weave surreal, often melancholic voices around a diamond sharp plot."
- Sarah Beaudette, author of
'Leaving Shaktoolik'